Nowadays, LED lamps are favored by people because of their high brightness, environmental protection, energy saving and longevity, and gradually become the protagonist of the new generation lighting market. Whether in the work environment or in the home decoration, we can see the LED lights. Today, with Chanxan to open the world of LED lights.
Classification of LED lights
●Downlight: embedded in the ceiling, usually installed in the living room and the perimeter of the corridor.
●Tube lamp: a tubular device, usually used in conjunction with lamps, ceiling lamps, downlights, etc., for general illumination.
●Bulbs: Ball-shaped devices, usually used in conjunction with downlights, table lamps, etc., for local or auxiliary lighting.
●Candle light: a candle-like device, usually used in conjunction with a crystal lamp or a wall lamp, for decorative or auxiliary lighting.
Laser marking in the application of LED
LED marking is one of the important links in the production process of LED lamps. The processing effect of the logo directly affects the aesthetics and quality of the products. The laser marking machine plays a decisive role in the production line of LED lamps with its good marking effect, anti-damage, safety and environmental protection. In particular, the use of permanent marking features of laser marking helps companies manage their products and prevent counterfeiting.

Chanxan shows talents in the LED
Chanxan has always focused on the laser processing technology related to the lighting industry. It has achieved outstanding results in the field of LED lamp marking, light guide plate cutting and dot-cutting, lampshade cutting and engraving, and has brought strong technical support to the lighting market. Turn on the new horizon of lighting.
Chanxan LED laser marker sample
For the needs of bulb marking, Chanxan has developed a special fiber laser marking machine for single-head and double-head bulbs. For the needs of downlight marking, we provide customers with professional assembly line customization to meet customers' various processing needs. To further improve production efficiency.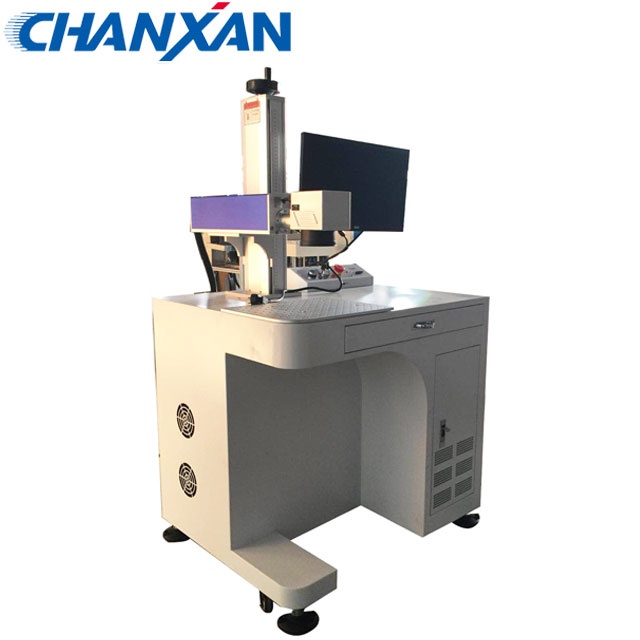 ▶ It adopts the core control board and the superior software independently developed by Chanxan for many years, and its performance is ahead of domestic counterparts, and the control system is powerful. The digital high-speed scanning galvanometer of its own brand is small in size, fast in speed and excellent in stability. Its performance has reached the international advanced level, and the automatic assembly line can greatly improve the processing efficiency.